Weft Gallery has now closed
Thank you to all those who loved Weft.
We are retiring to the studio and the study.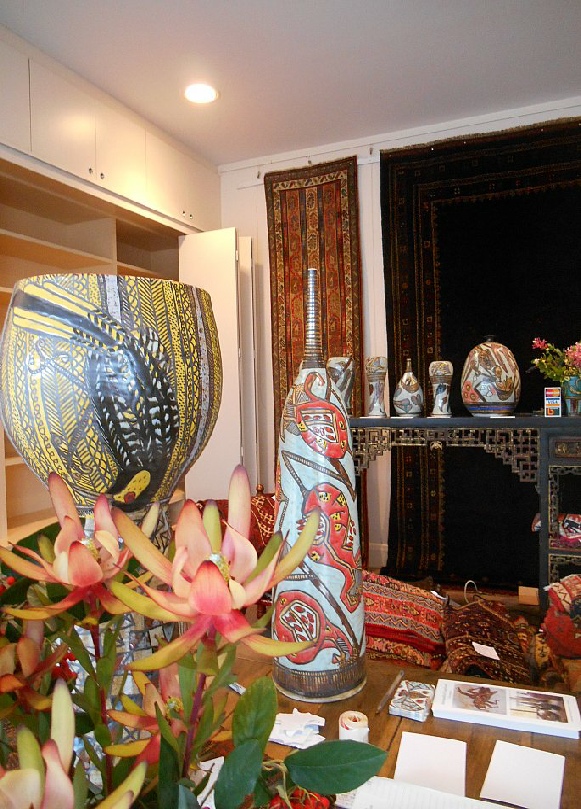 Some of the work available for sale. I will be adding more bowls, vases and serving platters.
Open Studio 2022
12-13 Nov 10am-5pm
17 Bendall St, Kensington VIC
A wide range of ceramic works will be available including some very early majolica.
Brush paintings on Arches paper,
Leigh and I hope that old friends will take the opportunity to drop in and catch up.
I have an ongoing project involving carpet weavers in Afghanistan weaving knotted carpets to my designs.
We hope to have more carpets by the end of 2022.